The new Victorinox I.N.O.X Carbon watch is unique in its own way. The watch is 5 times more resistant than steel and 50% lighter, camouflage (khaki) inspired dial with military time printed in red. Pulled from the NASA dress, the orange strap featured talks about safety, thereby preventing from danger. Made of multiple strands of nylon, teh strap can convert into a rope if situation is such.
Featuring a built-in flashlight, the I.N.O.X is perfect when going out in the night, just in case of any emergency. Packed with a shockproof box, additional orange rubber strap, special edition Spartan camouflage knife and a flashlight bumper - this watch is the ultimate package.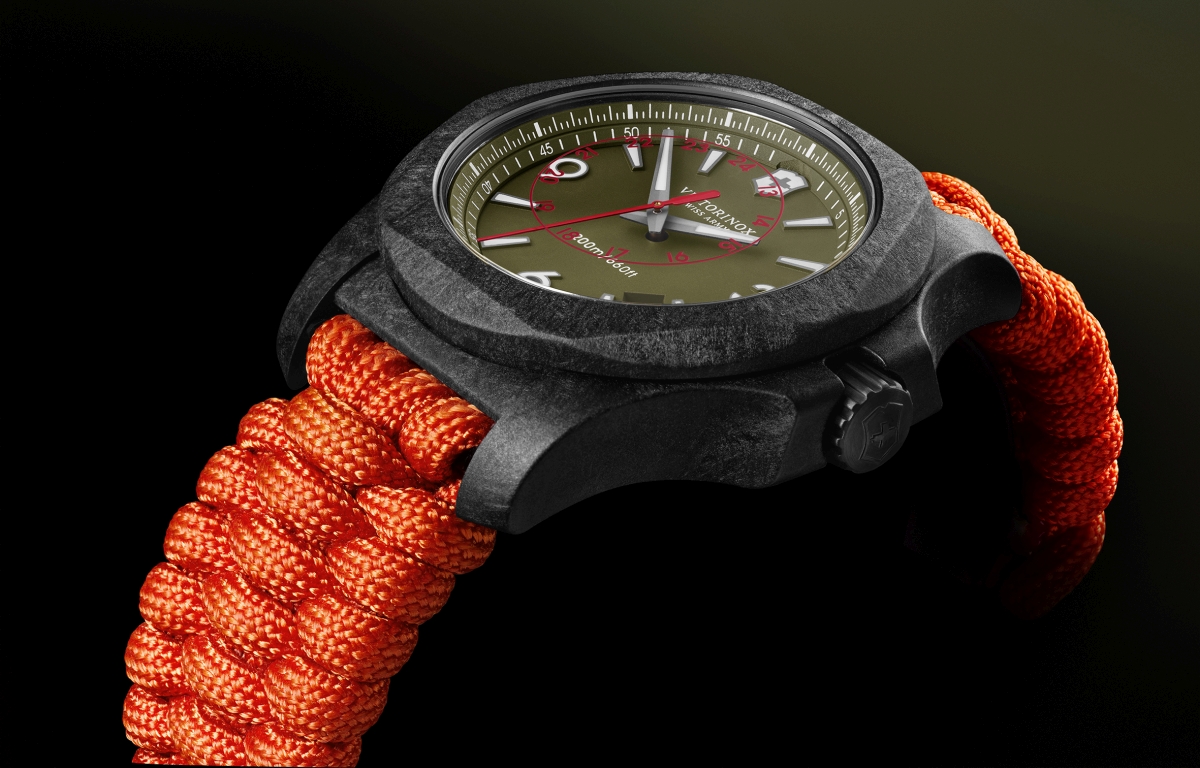 Main Features:
- 43mm Diameter
- Military Time
- End of Life Indicator
- Scratch resistant
- Triple Coated Anti Reflective Sapphire Crystal
- Water resistance 20 ATM/200M/660 ft
The I.N.O.X piece goes through 130 strength tests. However, this limited edition has set its own limits and has gone beyond resistant levels. The carbon component used can allow it to enter temperatures 1260c. The strong structure with high scratch resistance but light weighted body. The I.N.O.X carbon is made for individuals who prefer strong style statements without compromising on quality.
The matt black look makes it ideal for men. The outstanding orange strap and the unique carbon case make this watch a perfect piece out in the field, as a fashion statement. It is a limited edition with only 1200 pieces.
View the Victorinox I.N.O.X Carbon Limited Edtion Watch Here